Positive numbers continue to roll out with each new market update, and the latest one from Keller Williams has both home sales, and home prices up about 6% nationally over last year. Here in our major metro area we are up even more, although the average price is a little less. Looking at national numbers is nice, but what we really care most about is our local markets. Here I'll take a brief look at the national numbers and then take a deep dive into the Glen Ellyn and Wheaton markets.
Nationally, the average price of a home is $232,200. That number dips to $217,000 in the Chicago metropolitan area, but represents a 7% increase over a year ago.
The average price of a home in Wheaton is up at it's highest point since July of 2009 when the average price was $355,701 and Wheaton is up from it's low point of $279,317 in February of 2013. Here's what prices have looked like over the past three years: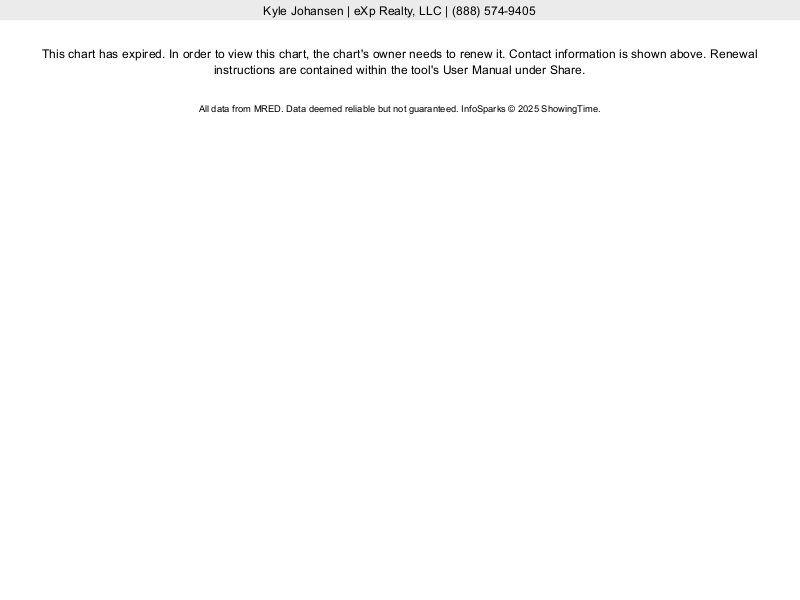 The average sales price in Wheaton is $352,540 which is up 4.3% from a year ago, but is still lower than its high point of $372,352 in December of 2008.
In Glen Ellyn, the average price of a home is $409,941 which is up just 1.2% over a year ago. Here's what the last three years of prices have looked like in Glen Ellyn: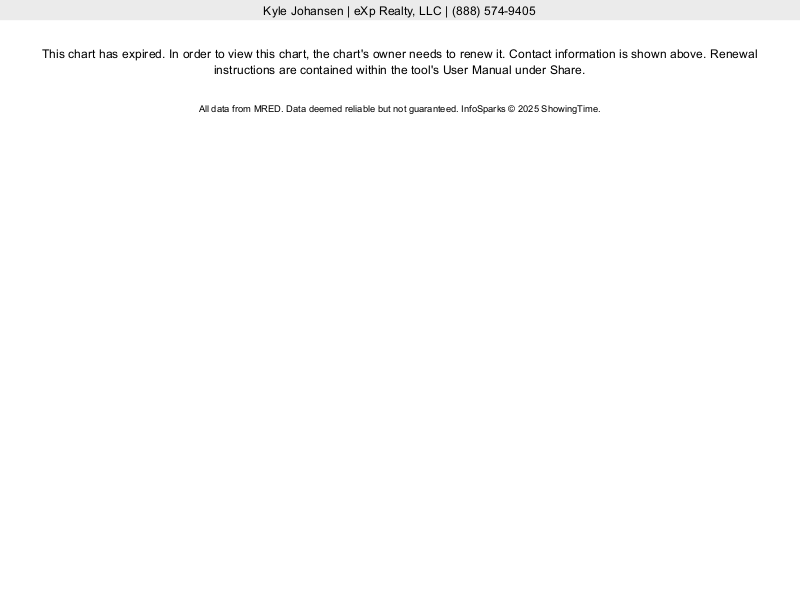 Home prices have been steadily on the rise ever since hitting an all-time low of $338,507 in September of 2012. After a spike in prices to begin 2016, there's been some auto-correcting in the market and prices dipped back down midyear, but still finished higher than when the year began.
With such low inventory on the market, prices should begin to spike back up as a flood of new buyers hits the market when the calendar turns to 2017. Here's a look at inventory in Glen Ellyn dating back to 2008: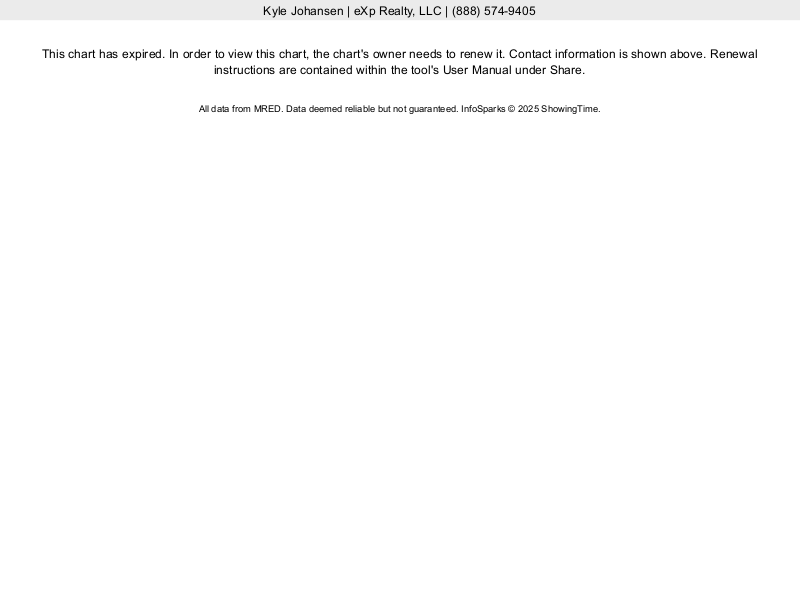 Inventory is currently at just 4.6 months, the lowest it has been since February of 2014 when it dipped down to 4.1 months.
In Wheaton we see a similar story: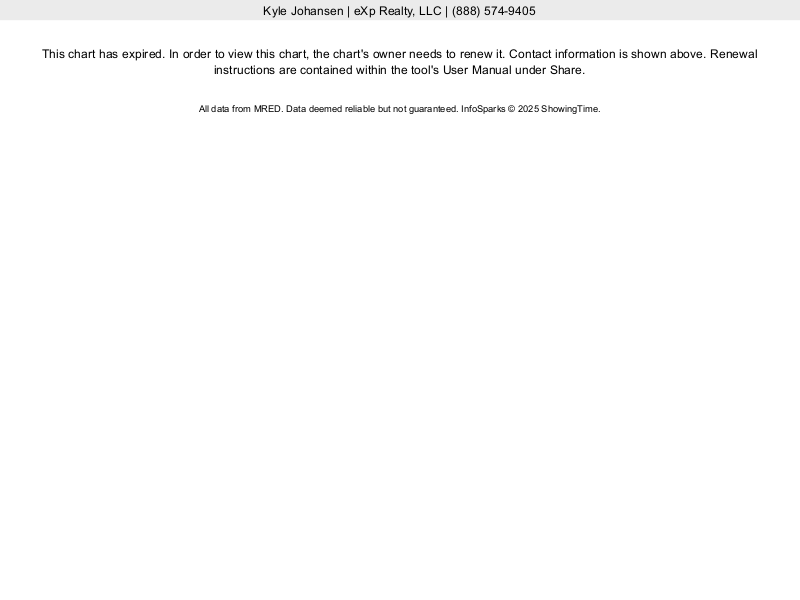 At 4.3 months of inventory, Wheaton is actually the lowest it has been since the MLS began tracking the data.
The lack of inventory in both Glen Ellyn and Wheaton has created a sellers market, and once demand increases with new buyers entering the market, prices have nowhere to go but up.
Here's what inventory looks like at the national level:
Now that the long anticipated rate hike from the Fed has taken place, and with three more rate hikes scheduled throughout the year, mortgage rates are predicted to continue to rise, settling between 4.5-5% by the end of the year. However, since we're not currently at that point yet, even more buyers than normal may be entering the market in order to lock in a lower rate while they can.
Once mortgage rates do rise, it still may not be a negative for sellers. The Wall Street Journal had an article a few weeks ago explaining why:
While mortgage rates are up, they remain very low by historical standards. And rising rates during prosperous economic times don't necessarily mean home prices have to fall.

A study by John Burns Real Estate Consulting Inc. examined 10 instances over the past four decades in which mortgage rates rose by at least 1 percentage point. It found prices weren't especially sensitive to rising rates, particularly in the presence of other positive economic factors, such as strong job growth, rising wages and improving consumer confidence.

From the bursting of the housing bubble and the financial crisis to prices bottoming in 2012 and the ensuing recovery, rising home values have ushered hope that the housing expansion is poised to kick into a new gear.
In addition, here's an infographic showing historical reactions to large mortgage rate increases:
If that wasn't encouraging enough, the market is also finally back to the level it was before the housing bubble, as seen by the S&P CoreLogic National Home Price Index:
The previous high on the National Home Price Index had been 184.6 in July of 2006.
Here are some additional numbers from Weiss Analytics showing a current average price per square foot in Glen Ellyn at $227 in addition to a forecast for 2017:
I like what I see.
Here's the outlook in Wheaton:
It's interesting to see the difference in condo prices expected between Glen Ellyn and Wheaton, with condos projected to increase at a lower rate than single family homes in Glen Ellyn, but projected to increase at more than double the rate of single family homes in Wheaton. This could potentially be due to Wheaton's larger and more diverse downtown area, but that's just a guess.
Overall the outlook is good for the markets in both Wheaton and Glen Ellyn. It looks a lot nicer though, if you're a seller rather than a buyer. With that being said, interest rates would have to be around eight or nine-percent in order for renting to be more cost effective than buying. With interest rates still low relative to historic rates, and almost certainly increasing throughout the year, now is the time to start looking for houses if you're going to be a buyer in this market.