An article was recently published by the DuPage Policy Journal which was irresponsibly titled, "Analysis: Property taxes rapidly eroding DuPage home values."  This article is not only misleading, it's incomplete and inaccurate. Let's take a look at the first extreme example they used to illustrate this so-called "rapid erosion."
In Jan. 2007, the average Willowbrook home was worth $305,000.

Eight years later, in Jan. 2015, it was valued at just $182,000.

In real, inflation-adjusted dollars, that's a fall of 48 percent, the worst of 29 communities in DuPage County, according to an analysis by Local Government Information Services (LGIS).

Homeowner equity in DuPage County is eroding quickly as property taxes soar, driven by surging local government spending and massive municipal debts. Every DuPage County community, including its most-affluent enclaves, saw home values plummet over the past decade.
Here's the first problem with this article, it's research is only up to January of 2015, yet it represents itself as a current study citing "the past decade."  I double checked the date of the article just to be sure this wasn't something re-posted from two years ago, but nope, this was published on January 28, 2017.
That's just a minor quibble though when digging into the rest of the numbers. A quick look at the MLS shows a vastly different story in Willowbrook, which has seen a nice increase in prices since 2008 (as far back as the MLS data goes).
In January of 2008 the median sales price in Willowbrook was $160,000 and in December of 2016 that number was up to $196,500, an increase of 22%: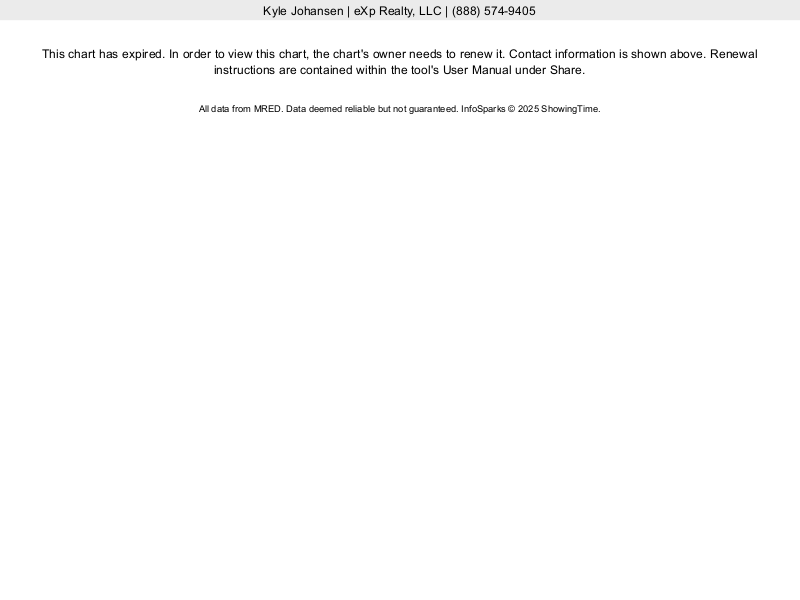 That does not look like rapid erosion to me.
To be fair though, when looking at DuPage County as a whole, the median sales price has gone down from $271,290 in January 2008 to $256,000 in December 2016, but the county has been recovering now for nearly half a decade, with year-over-year increases in median home values since the start of 2013: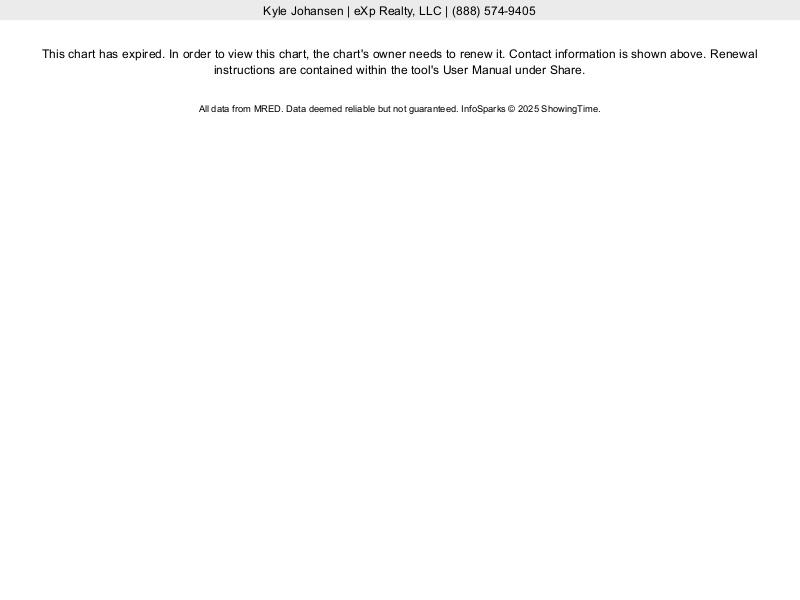 The article goes on to say, "The best performers were bad. Glen Ellyn, Oakbrook Terrace and Naperville each saw home values fall 19 percent. Wheaton (down 22 percent) and Downers Grove (down 23 percent) counted amont the brighter spots."
Since this study went from 2007, when the real estate bubble was about to burst, to 2015 which was two years ago if my math's correct, let's update it with some current numbers. In January 2008 the median home price in Glen Ellyn was $360,000 according to the data in our MLS (and not a Zillow estimate as this article has used as a reference). In December 2016 the median sales price in Glen Ellyn was up to $366,000: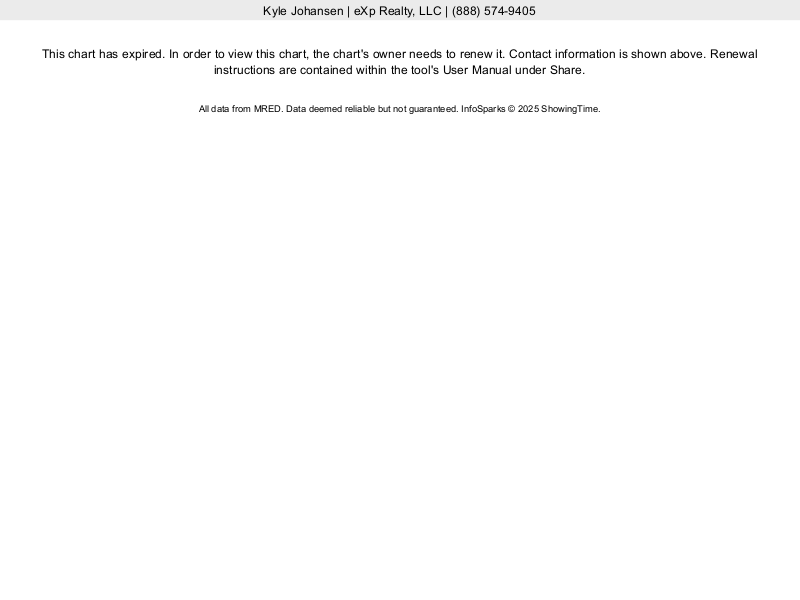 While the article was correct in saying that the numbers were down in 2015, that's the problem with not presenting current facts. Even conceding that point, however, does not hide the fact that in 2015, prices were clearly trending up, not down.
However, this article has taken these so-called downward "trends" and decided to extrapolate them to 2023, despite the fact that they just skipped 2015 and 2016.
If trends hold up, a Hinsdale home worth $939,000 in 2007 will be worth $684,988 in 2023. And its homeowner will have paid $242,525 in property taxes for the privilege of having their name on the title for a sixteen year period.
This is completely false. It's true that Hinsdale has taken a big hit to their property values, but that's more due to the fact that prices for homes in Hinsdale were at astronomical levels, and after a precipitous fall from a median sales price of $949,500 in March 2008 down to $650,000 in November 2009, Hinsdale has slowly but surely been recovering, and the median home price was up to $850,000 in December 2016: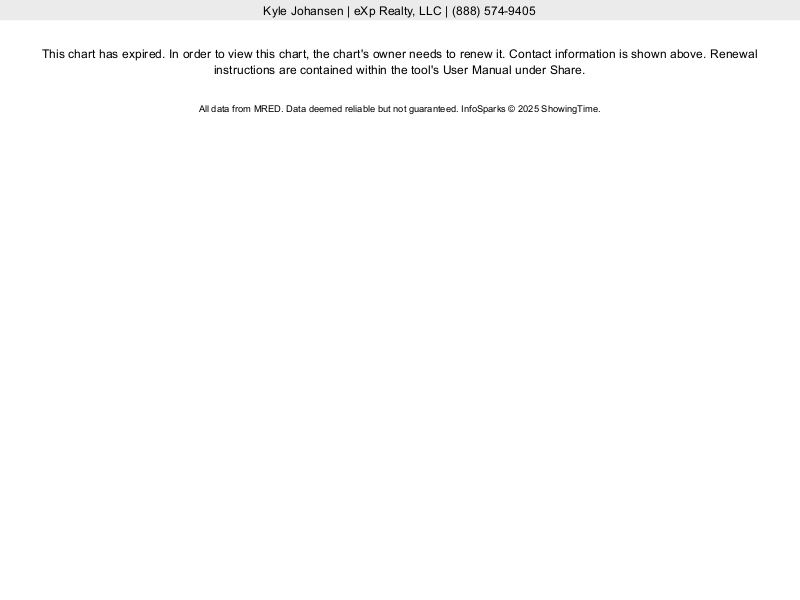 Now let's take a look at Wheaton.  While it's true that Wheaton has been a little slower to recover than some other areas, the full picture is a far cry from what the DuPage Policy Journal would lead you to believe. In January of 2008 the median sales price in Wheaton was $308,000 while in December of 2016 the median sales price was sitting at $302,500. Not exactly what Wheaton residents would like to see, but the numbers are still trending in the right direction:
Publishing that article was completely irresponsible, and it's headline is pure click-bait, as the contents of the article are absolutely ridiculous. Yet, a website like Patch.com that updates local communities took the headline and ran with it, putting up their own article titled:
Glen Ellyn Home Values Drop 19% Over Last Eight Years

The average home value dropped from $437,807 to $353,000
While they at the very least accurately cited "eight years" they inaccurately claimed it to be the "last" eight years. Wheaton Patch got a similar treatment:
Wheaton Home Values Drop 22% Over Last Eight Years

The average home value dropped from $401,228 to $313,000
Again, these headlines are not even alternative facts, they are simply false statements. First, these headlines mention "average" home values, while the source article from the DuPage Policy Journal and all the numbers in the charts above are "median" home values. While the two can be similar, they are completely different numbers. An average can be skewed by extreme outliers, while the median is simply the midpoint, and is a more accurate representation in most instances, and especially in real estate.
But let's take a look at the averages anyways just to be fair to these headlines. Eight years ago in Wheaton the average sales price was $373,645 in January 2009, today that number is $338,193. While that is a significant drop, it's a drop of 9.5% and not 22% as referenced above.
In Glen Ellyn the average sales price in January 2009 was $416,676 while today the average sales price is $409,461. Again, a drop, but one of just 1.7% and not the 19% referenced above.
Here are the key takeaways:
#1:  Home prices continue to steadily rise in our local markets, and low inventory has caused prices to rise at a more rapid pace to start 2017.
#2:  Don't believe everything you read on the internet.