When we took a look at what was happening in the Glen Ellyn market at the end of March, inventory was continuing its downward trend, but with the upcoming spring season I expected that to turn around with a fresh new batch of real estate hitting the market. Things haven't exactly gone as planned, however, and the inventory shortage has only gotten worse.
The nice thing for sellers is that this has led to an average time from listing to contract of just 40 days, down 30% from a year ago and the lowest we've seen in a decade.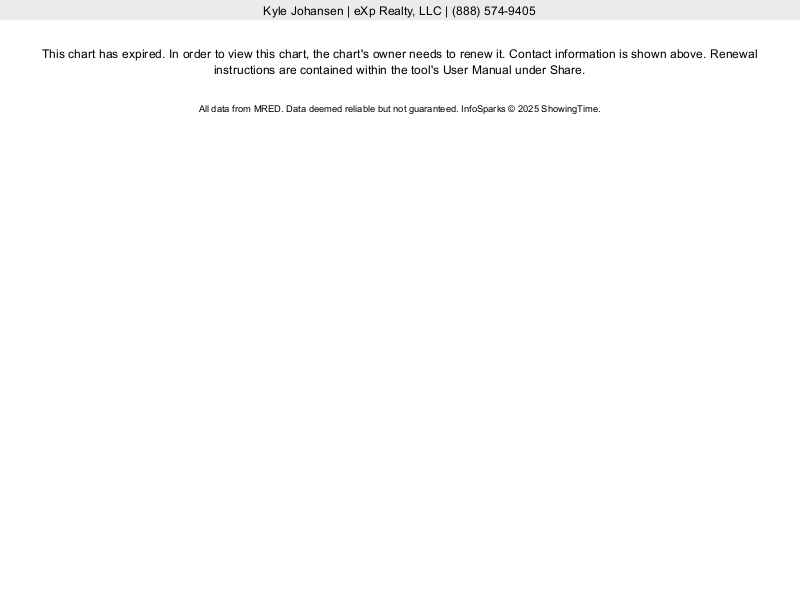 The most popular market segment in Glen Ellyn right now is in the $425 – $600 range, which sits at just 32 days from listing to contract and is down 37.5% from a year ago. The next lowest is the $300 – $425 market at 39 days, which is down 11.4%. Even the most expensive homes in Glen Ellyn, those in the $600,000+ segment, are at just 48 days from listing to contract.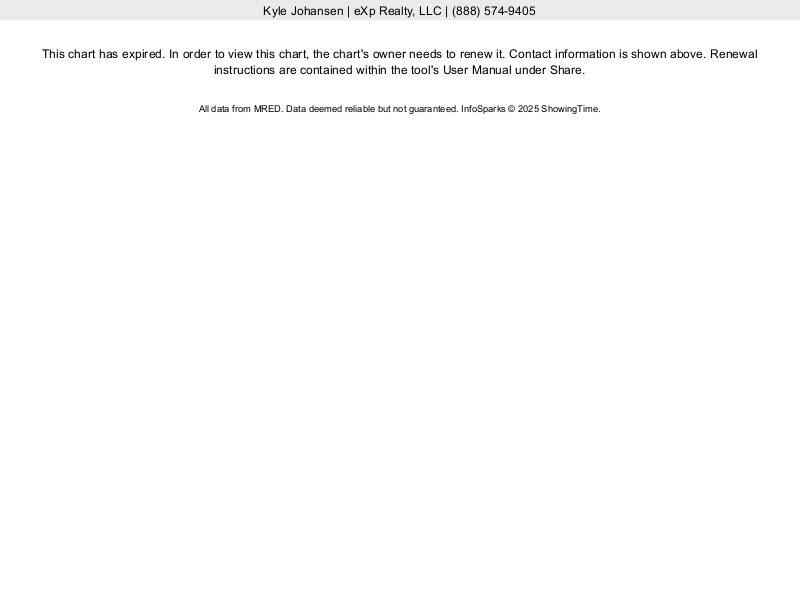 I wanted to take a closer look at the $600,000+ market to see what it looks like for more specific price ranges, and when broken down into smaller segments the numbers still look positive for sellers in all of the higher priced markets. The longest amount of time from listing to contract right now is 71 days for the $800 – $900 range, but that is still down 32.4% from a year ago. The next highest is in the $900,000+ segment at 67 days, down 8.2% from a year ago.
The inventory shortage is not a local phenomenon, as nationally the average time from listing to contract was at just 27 days in May, with 4.2 months of inventory. Inventory in Glen Ellyn is even tighter, currently sitting at just 4.0 months of inventory through June. In the middle of 2015 inventory was flat at 5.9 months, a perfectly balanced market for buyers and sellers. But starting in January 2016 that number went to 5.8 months and has steadily gone down every month since.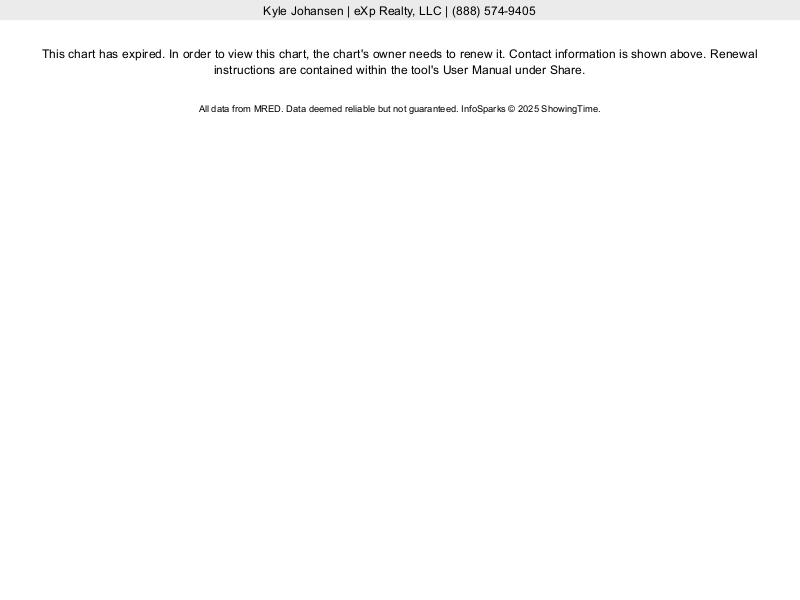 Broken down by price range, the $425 – $600 market most closely mirrors Glen Ellyn as a whole, sitting at the same 4.0 months of inventory. Moving down to the $300 – $425 range reveals just 3.1 months of inventory, while the sub-$300 market has only 2.4 months of inventory on the market. This means at the current rate, all of the houses in Glen Ellyn under $425,000 would be sold within about three months.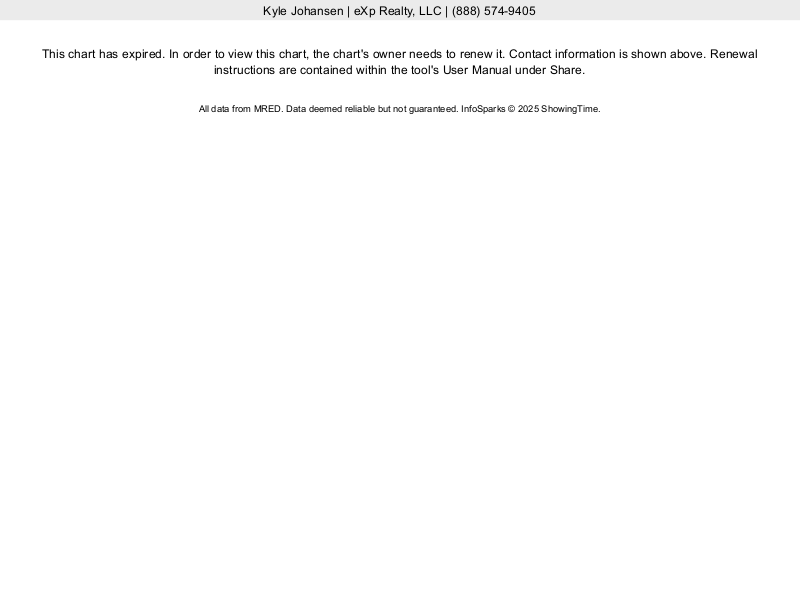 This is great news for anyone with a house currently for sale or prospective sellers thinking about entering the market, but it's a nightmare for buyers and especially first-time homebuyers. With the extreme sellers market the inventory situation has created, prices tend to go up, which leads to an affordability issue for those who are trying to save up for their first house. To make matters worse for this segment of buyers, the houses that are in the lower price ranges have the most heated competition.
There are 243 houses currently on the market in Glen Ellyn, and while this is not the low point in the past ten years, the demand for those houses right now is stronger than it was when we reached a low of 222 houses in January of 2014.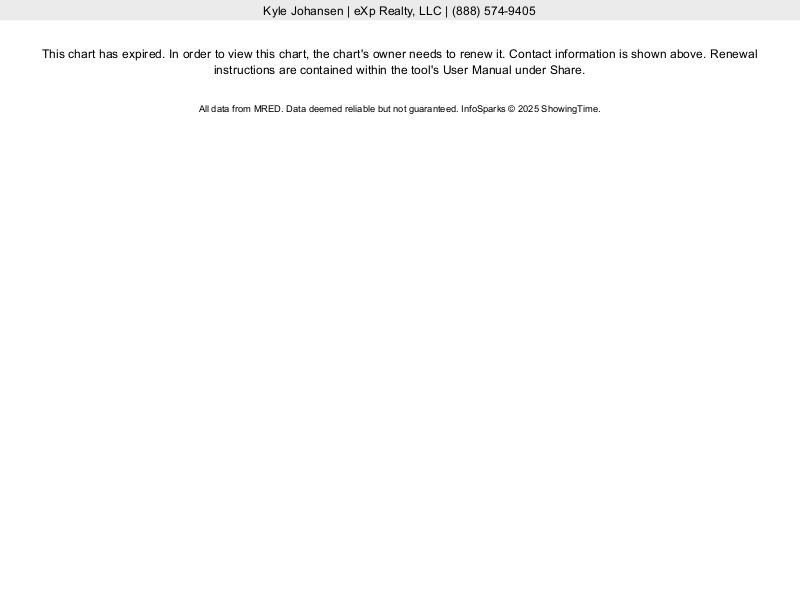 The majority of these houses for sale are also above $600,000 with that segment accounting for 95 houses, by far the most among the four segments we've looked at. Of those 95 houses, 40 of them are over $900,000.
Overall, there are 20% less homes for sale in Glen Ellyn this summer compared to last year.
The obvious question left to answer is why? Why is inventory so low, with no signs of picking up?
The Joint Center for Housing Studies of Harvard University may have the answer to that question in its recent State of the Nation's Housing 2017. After the report was released the number one piece of data that surprised the researchers the most was that for-sale inventories dropped even lower over the past year, saying:
For the fourth year in a row, the inventory of homes for sale across the US not only failed to recover, but dropped yet again. At the end of 2016 there were an historically low 1.65 million homes for sale nationwide, which at the current sales rate was just 3.6 months of supply – almost half of the 6.0 months level that is considered a balanced market.
The reason for this, according to the JCHS, is the incredible slowdown of new construction over the past ten years, following the deflation of the housing bubble between 2007 and 2008.
Even with the recent recovery in both single-family and multifamily construction, markets nationwide are still feeling the effects of the deep and extended decline in housing construction. Over the past 10 years, just 9 million new housing units were completed and added to the housing stock. This was the lowest 10-year period on records dating back to the 1970s, and far below the 14 and 15 million units averaged over the 1980s and 1990s.
However, in 2016 construction of single-family homes was back on the rise as builders saw the increased demand for houses in this market and moved to fill the void. According to the JCHS, "For the first time since the Great Recession, the rate of growth in single-family construction outpaced multifamily construction."
Even better news is that the driver for this growth is smaller homes, which are currently in high demand. As baby boomers downsize, the market for smaller homes has seen a significant increase in popularity, with both first-time home buyers and longtime home owners competing for the same segment of houses.
Behind the growth in single-family construction, and as a new development in 2016, construction of smaller homes is back on the rise. The median square footage of newly completed single-family homes declined slightly, due to increase in construction of smaller-sized homes (less than 1,800 sqft).
Hopefully this trend will continue to pick up throughout 2017 to bring balance back to the market, and provide more options for buyers starving for inventory.
Locally, we will see a new 12-lot subdivision at some point in the future dubbed the Enclaves of Glen Oak. This new subdivision has been approved, but there is no timetable yet for when it will be completed.
While 12 new lots isn't much, we'll take it at this point. What could make a much larger impact would be the redevelopment of the old Giesche shoe store and parking lot, which at one point was set to be the location of 125 luxury apartments (in addition to 8,400 square feet of retail space and over 400 parking spaces). Unfortunately though, that project was derailed after picking up momentum in 2015. Giesche Shoe's closed back in 2014 and there have been no recent updates for a new development.
Eventually the inventory situation will rebound, but predicting when that will occur is difficult to determine. What we do know is that if you've been thinking about putting your house on the market, now is the time, no matter what market you fall into. If you're a prospective buyer, however, it may be best to wait unless you simply fall in love with the perfect house. If that perfect house is out there, this may be the last time you can lock in a rate below 4%. Mortgage rates recently hit their 2017 low, but should be on the rise, so make sure to get pre-approved as soon as possible.
To see more stats on your specific market, head over to the Local Market Updates page.