When this newsletter was written 17 years ago, the Ravens were getting ready to play the Giants in a Super Bowl that featured one of the only defenses in NFL history that one could argue was comparable to the '85 Bears. The Ravens defense was led by Ray Lewis, and their offense was led by one of the worst Super Bowl winning quarterbacks of all time, Trent Dilfer. The Ravens beat the Giants 34-7 in a thoroughly boring Super Bowl.
This year's Super Bowl features gag-inducing Brady and Belichick yet again, and as the luck of the Patriots would have it, they get to face a backup QB in Nick Foles and the Philadelphia Eagles. If the Eagles can pull off the upset, it will be the first Super Bowl victory in their franchise's history.
The reason I mention the Super Bowl is because it holds significance in the real estate world. As the adage goes, "the spring market begins the day after the super bowl." As my dad mentions in this letter, typically the spring market has already begun before game day arrives. That actually isn't the case so far this year, but we'll get into that later. If you'll join me in the time machine to February 2001, here we go…
My dad would often reference the "ocean or mountain" type of person, and for him he was clearly a mountain guy. Me, I'm actually in the middle. Being out in the mountains where it's just wilderness and peacefulness is a unique and unforgettable experience–but so is waking up in a beautiful Caribbean paradise. I'm not strictly mountains or ocean, I'll take a vacation no matter what form it takes. With that said though, while it's easy to be seduced by a warm beach vacation, the pull of the mountains and the glory of that scenery is undeniable.
Anyone reading this right now could certainly use a vacation from the cold. Even if it were to a mountain to go skiing, at least then the cold would serve the purpose of keeping the snow on the ground. It's hard to imagine a spring market picking up given the cold weather outside, and while I wouldn't expect cold weather to hold back a tide of new listings, we are not seeing that new inventory hit yet.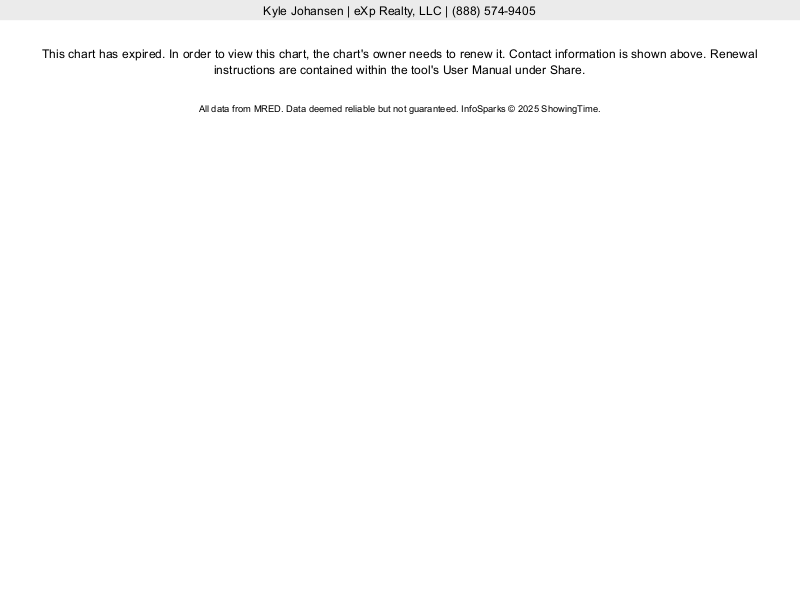 The chart above is of detached single family homes for sale in Glen Ellyn, which stands at just 194. That number is down 12.6% over this time last year, and decreased by two from December to January. The overall picture is similar in Du Page County as a whole, which is down 13.6% in homes for sale. With less competition than ever, now is a great time to be a seller.
As far as the absorption rate of these homes for sale, a number we calculate as "months of inventory," Glen Ellyn is at 4.4 months of inventory for detached single family homes, which is down from 4.9 months this time last year. This means that the homes that are on the market are selling faster than they were a year ago. Five to six months of inventory is considered a balanced market, but if the number heads above six then buyers have the advantage as supply of homes outweighs the demand. When we get below five months, the supply isn't keeping up with the demand and this favors sellers.
With less inventory, and less time available to find the right house, it's nice that buyers these days have so much information available to them. It was funny to see how back in 2001 there was "an exciting new program" to have data available for any neighborhood in the country. This kind of technology is readily available and taken for granted these days, which just goes to show how much more informed and confident home buyers can be in this current age we're living in. If you ever have questions about neighborhood information, schools or local data, I would be more than happy to help you out. Here is a quick link to my app which you can download to your phone, and you can call, email or text me any time.
Back to the newsletter, it really puts things in perspective to think that a 7.00% interest rate was considered favorable back in 2001. Interest rates have been picking up steam and recently rose to their highest level since 2014, sitting at about 4.40% for a 30-year fixed rate loan depending on where you look. After staying mostly in the high 3's last year, rates aren't quite as attractive today as they were a couple months ago, but it's important to lock in a rate sooner than later if you're in the market for a new home. If you need a recommendation for a quality lender, don't hesitate to reach out. Mortgage rates are projected to rise above 4.5% and possibly to 5% by the end of 2018, as the Fed is expected to raise short-term interest rates three more times throughout the year.
As for the cold weather, it isn't going away any time soon out here in the Midwest. If you happen to have a chance to take a long weekend, Arizona is looking pretty attractive right now, and pitchers and catchers report in just two weeks. Arizona just might be the perfect combination of a mountain vacation and a beach vacation. You can see the mountains, and even go hiking up them if you'd like, all while enjoying the scintillating southwest sun. With baseball right around the corner, I can almost feel the warm rays of summer sun on my back…almost.