If you have been following along with the Giesche drama and read the headline above you may be thinking, I thought Senak was the guy who resigned from the board? If you have not been following along, start here.
After resigning in the middle of a vote over the five-story building that would replace the old Giesche Shoe Store, Senak apparently had some second thoughts.
That or he was shamed into staying by Pete Ladesick who, according to the Daily Herald, said he "didn't think it was particularly becoming of an elected official to not get their way and walk out."
Burn.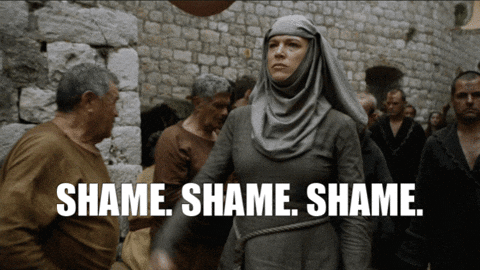 Ladesick didn't offer up his thoughts without being asked though, as Senak entered the meeting with resignation in hand and asked the board whether he should go through with it.
According to Katlyn Smith's account, Bill Enright was also in favor of Senak serving out his term, while John Kenwood basically said "it's up to you."
I can just imagine the above exchange playing out hilariously in a political cartoon.
With the drama of resignation averted, Senak proceeded to propose the idea of an advisory referendum being put on the April 2 ballot to give residents an opportunity to have their voices heard.
The referendum would answer the question of "whether the village should permit buildings in excess of 45 feet to be constructed in the C-5A Zoning District or other areas of the Central Business District."
That seems like a pretty logical referendum, and I would be very curious to see the results. There is only one problem with this idea: the deadline for adding items to the April 2 ballot has long since passed by. Because of this, Senak will look to add the question to the "next eligible election."
Apex 400 currently has six months to get final approval on the project, and I'm sure we haven't seen the end of the #GiescheDrama.